Thank you for your interest in donating to Computers for Schools Yukon! Refurbishing computers is good for the environment and helps us get computers to students and programs that lack digital access.
***CFSY no longer accepts donations at our office***
Please bring donations to: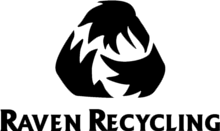 100 Galena Road
Whitehorse, Yukon
Y1A 2W6
Raven charges a standard recycling fee for dropping off electronics. Please visit the Raven Recycling website to see what the current e-waste fees are: http://www.ravenrecycling.org/e-waste
Raven works with CFSY to determine what can be refurbished for use by students, First Nation's programs, non-profits, and libraries/museums.
          Thank you for supporting our work and keeping computers out of the landfill!